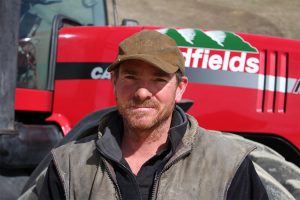 Wayne, Ngahape Farms
Hi my name is Wayne Townsend. I am Farm Manager of Ngahape Block Incorporated, a Maori trust block in south Waikato. The farm is 421ha and I have been managing this block for 8 years now and have worked with Bradfield's for 8 years.
We are currently planting 120ha of maize silage (for sale), 15 ha of summer crops and selling 60-80ha of grass silage, wraps and bales. Kevin Whites Bradfield farms have been our contractors since I arrived here and are involved in all the marketing and selling of all our Maize, silage, bales, wraps etc they also do all our ground work and harvesting of crops. This has been very successful to our farm.
We have built a very strong business relationship with Kevin Whites management team, they are a very big and important part of our business and its success, they are easy to get along with and do a fantastic job.
Wayne.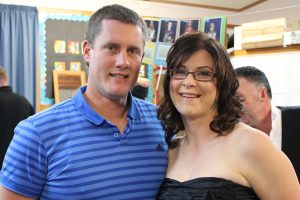 Brent and Nicki, Draw Farming
As a dairy farming business we have used Kevin White/Bradfields for over 20 years. As our business has grown so too has theirs.
You know that the job will always get done promptly and efficiently. We find that the staff take their jobs very seriously but are a friendly bunch at the same time.
We believe that if there was a contracting class, Bradfield farms would be the top of the class!
Brent and Nicki Ward
Draw Farming Ltd